Announcing Decadence NYE
Decadence NYE
Colorado's Biggest New Years Celebration

Last year, Global Dance decided to take a leap of faith and host our first New Years Eve event. New events always involve extra risk, but you all came together and made history, as Decadence was the biggest single night dance music event ever to happen in Colorado! For one night, ELEVEN THOUSAND global dancers gathered at a dream venue in the heart of downtown- the Colorado Convention Center- for a decadent celebration as we rang in the new year.

After such an unbelievable response to our first NYE event, we HAVE to do it again!

This New Years Eve, join us for another extravagant 18+ Adults Only evening as we count down to 2013! Enter the sparkling Convention Center and indulge in two lavish rooms of music, diamond-clad decor, over-the-top entertainers, all to the backdrop of the most exquisite acts dance music has to offer.

Whether you have fulfilled your New Years resolution from last year or not, it is once again to make vows to leave our sinful habits behind as we enter a new year.

This is your final night to indulge. What's your vice?

Today we present to you the artists performing in the Global Dub Arena.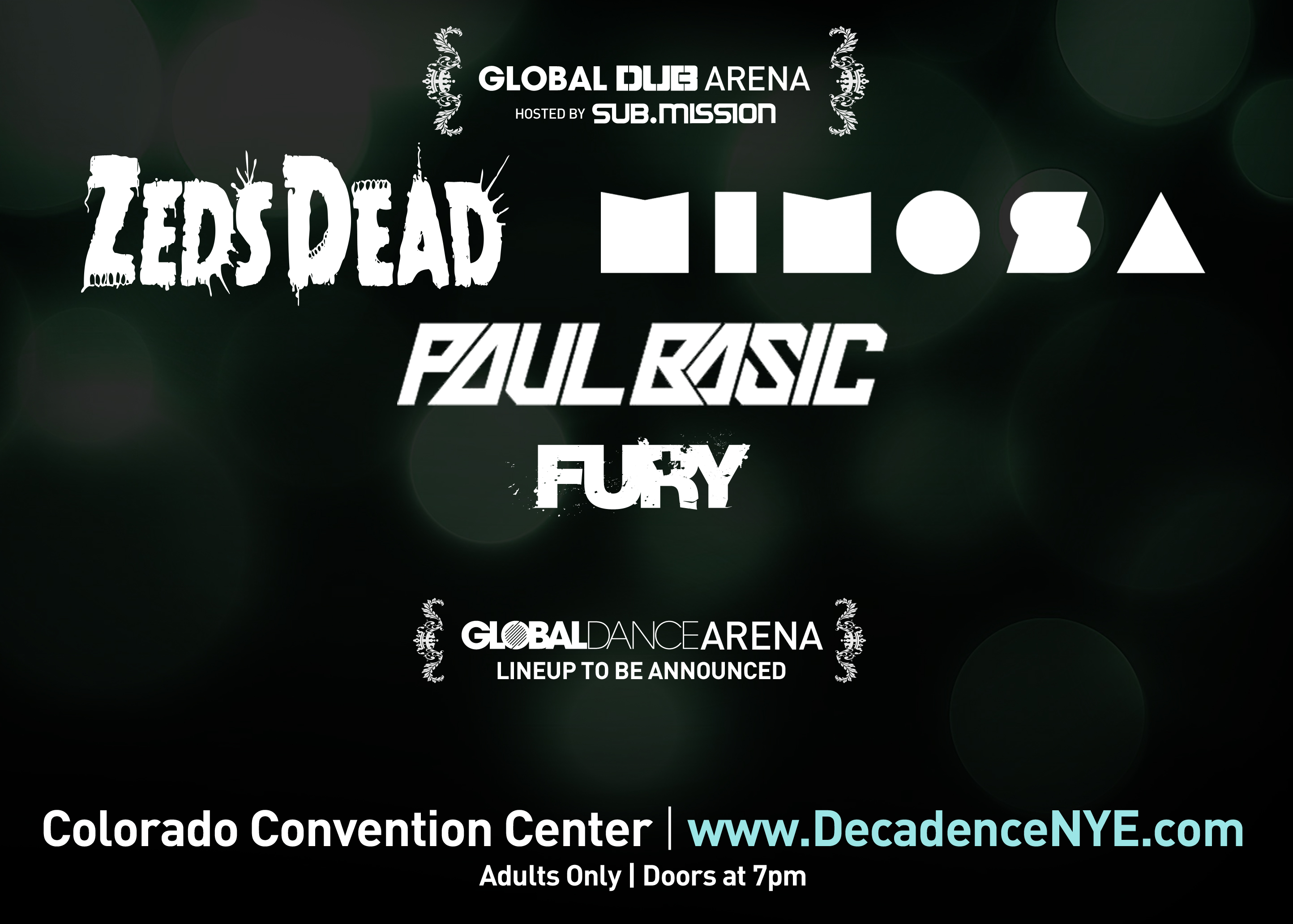 Artists for the Global Dance Arena will be announced on Friday.
Tickets go on sale Friday, October 19th at 10am on Ticketmaster.

www.DecadenceNYE.com