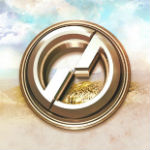 The biggest summer music festival in the Rocky Mountains returns to Red Rocks for a 13th lucky year! To help you start planning your summer adventure early, we are excited to unleash some major news today.
Initial Artist Announcement
First up, no Global Dance Festival would be complete without an all-star lineup featuring a diverse array of artists, and this year is no different! Here are the first of many artists to be announced this year:
Tiesto - Kaskade - Flosstradamus
Many, many more artists announcements are coming soon!
Tickets on Sale Friday, March 6th at noon MST HERE
We know all of our Global Dancers like to plan well in advance for our 3 night party at Red Rocks, and that is why we are putting tickets on sale Friday, March 6th! We want everyone to have ample time to get their Global Dance Festival tickets. An EXTREMELY limited amount of GA ticket will start at $99.00. But you'll have to act fast to get these tickets, they are sure to sell out right away!
Note: All price tiers will be show on the AXS ticket page when tickets go on sale. Be sure to select the lowest priced tier that is not sold out when purchasing to ensure the best deal!
VIP Tickets
As always, VIP is the best way to experience Global Dance Festival! With our VIP package you get unparalleled access to the best spots in the house! There is nothing that comes close to seeing your favorite artists up close and personal under the stars at Red Rocks!
Here is what you get:
-Access to the best seats in the house. The first 10 rows at Red Rocks are roped off for VIP, immersing you in the production and sound.
-Access to the front VIP section on the second stage.
-Collectable laminate pass
*VIP is open to all ages
Payment Options
We are also offering a payment plan this year, for ultimate flexibility! We've split the cost of the 3 day Global Dance Festival ticket into 4 easy to manage payments! We hope this plan will make it easy for everyone to join us as we celebrate life and music at the gorgeous Red Rocks Amphitheatre. Note: This payment plan is only available for the $180 ticket.
Here's how it works:
1st Payment - Time of Purchase - $45.00 + Service Fees
2nd Payment - April 3rd - $45.00 + Service Fees
3rd Payment - May 3rd - $45.00 + Service Fees
4th Payment - June 3rd - $45.00 + Service Fees
The Payment Plan will be available until June 3, 2015, subject to ticket availability. Limit of eight (8-) tickets per customer under the Payment Plan.
Please note:
· The expiration date on your card must be later than June 3, 2015. Please be sure that there are sufficient funds to cover the payments on April 3, May 3, and June 3.
· No Tickets will be mailed until all payments are complete or until Monday, June 15, 2015
IMPORTANT: If, for any reason, any of your payments are declined, in whole or in part, your order shall be cancelled in full and you will forfeit ALL payments made prior to default. NO exceptions. You acknowledge and agree that, until ALL payments required hereunder are made in accordance with the terms and conditions set forth herein, your participation in the Payment Plan operates only as a ticket reservation and not as an actual ticket purchase. ALL SALES ARE FINAL AND ALL PAYMENTS MADE TOWARD THE PAYMENT PLAN ARE NONREFUNDABLE.
Read More