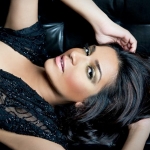 We are excited to announce Nadia Ali for Global Dance Festival 2012!
Singer, songwriter, and producer Nadia Ali is a true empress of electronic music. She is one of the most in demand vocalists in dance music and has worked alongside artists including Armin van Buuren, Schiller, BT, and Avicii. Her lush and captivating vocals were first revealed to the world in iiO's 'Rapture', which reached #2 on the UK singles chart, making Nadia a global dance music phenomenon. She has since been the featured vocalist for chart-topping tracks including Armin van Buuren's 'Who Is Watching' and 'Feels So Good'. Although Nadia is most well-known for her stunning vocals, she is an accomplished songwriter and producer as well. Her debut artist album 'Embers' gained massive notoriety after its 2009 release, with the single 'Love Story' receiving an IDMA nomination and reaching #1 on Billboard's dance charts and 'Fantasy' receiving a grammy nomination. All of Nadia's productions seem to strike a universal chord with their euphoric yet melancholic undertones. Be on the lookout for her second artists album 'Phoenix', due to be released this year.
Nadia Ali's soulful vocals perfectly encompass the beauty and energy of dance music and we are excited to experience it at Global Dance Festival on July 21st! Remember to tune in again tomorrow at 1pm to see the next artist announcement for Global Dance Festival 2012!
Purchase Global Dance Festival Tickets
More Information
Read More